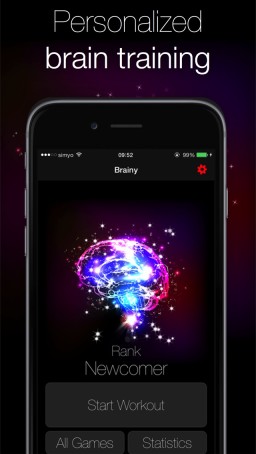 Train your brain
With thousands of members, Brainy offers the most complete and diverse training for your brain.
Train your memory, focus, logic and reaction skills with fun and challenging games and personal workouts. 15 games and auto-adapting difficulty levels give you not only endless fun but also help to improve your brain skills greatly.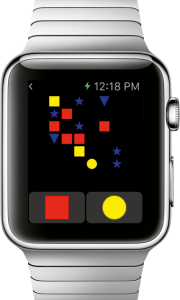 Apple Watch
Brainy is tailored to your Apple Watch. Play every single game on your wrist without ever needing to grab your iPhone or iPad.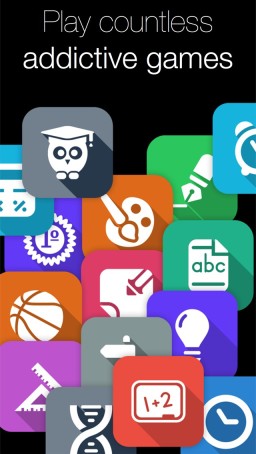 Features
Over 100 levels of difficulty in 15 challenging games
Train concentration, memory, focus and logic.
Personalized daily workouts
Statistics help you to see your progress
Compete against your friends with online high scores
Collect brain points to keep track of your improvements
Brainy is suitable for persons of all ages
Stunning and beautiful black interface
Play Brainy on you iPhone, iPad, iPod touch and Apple Watch!
Science at its best
Your brain can be trained like the rest of your body. Reach your optimum level with Brainy. Brainy is designed to make brain training fun. Train your concentration, memory, focus and logic easily. Studies have shown that regular brain training increases intelligence and memory.
Brainy Premium
Brainy is, of course, free for our valued customers. However, if you want to improve 66% faster, we can recommend you Brainy Premium.
And because we want brain training to be accessible for everyone, it's just $4,99. It gives you life-time access to all premium games, personalized workouts and all the games we plan to add to Brainy in the future.
Get the latest news! Subscribe to our monthly newsletter for free
Screenshots
Reviews
Absolutely outstanding brain training. I can see huge improvements over time, especially in mental math.

David Wittich
Amazing game! I love to train my brain on the go on my new Apple Watch!

Balthasar Bullmann
Comment, Request & Bug Report
Please include your email-address!