i.Note – Jot It Down! – Notes, the easy way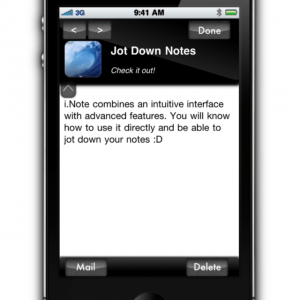 Notes
Switch between different and innovative themes to customize the app. You can use i.Note as a note taking app as well as a to-do list. Write down texts quickly, remember your notes and benefit from additional features like descriptions, folders, images, sending options and more.
You are able to use i.Note as a diary, shopping list, to-do list, note taking app or whatever you want to.
Get now inspired by the feature-listing and the screenshots.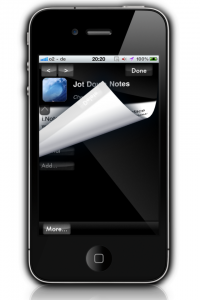 Features
-3 different, unique themes (+ more in the near future!)
-Drag & Drop lists
-Checklists for to-do's
-Headers, Images, Descriptions
-Send notes as an email
-Folder support, do not mess up with unorganized entries
-Easy interface and great organization through folders
-Popup menus will offer great usability
-Fast full screen input
Get the latest news! Subscribe to our monthly newsletter for free
Screenshots
Reviews
Works as expected. Thanks!

justaperson2222