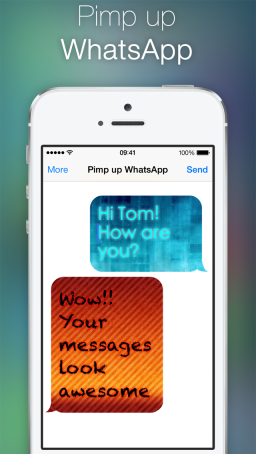 Pimp up WhatsApp!
Your messages did never look better!
Impress your friends by fully customizing your messages!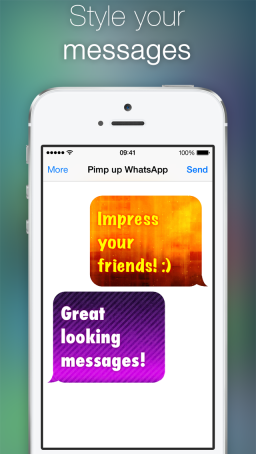 Features
– Unlimited design options
– Choose from dozens of beautiful backgrounds
– Rich text editing! Use different text styles within the same message! (add shadow, bold, italic or underlined style)
– Use emojis to customize your message
– Choose from pre-designed templates or create your message from scratch
Get the latest news! Subscribe to our monthly newsletter for free
Screenshots
Reviews
Thank you for making this app! It's simply phenomenal to design your own WhatsApp-messages.

David Wittich
My friends were really impressed after seeing my custom messages!

Balthasar Bullmann
Comment, Request & Bug Report
Please include your email-address!